American Fitness Center
Alpharetta
24 Hour Health Club In Alpharetta, GA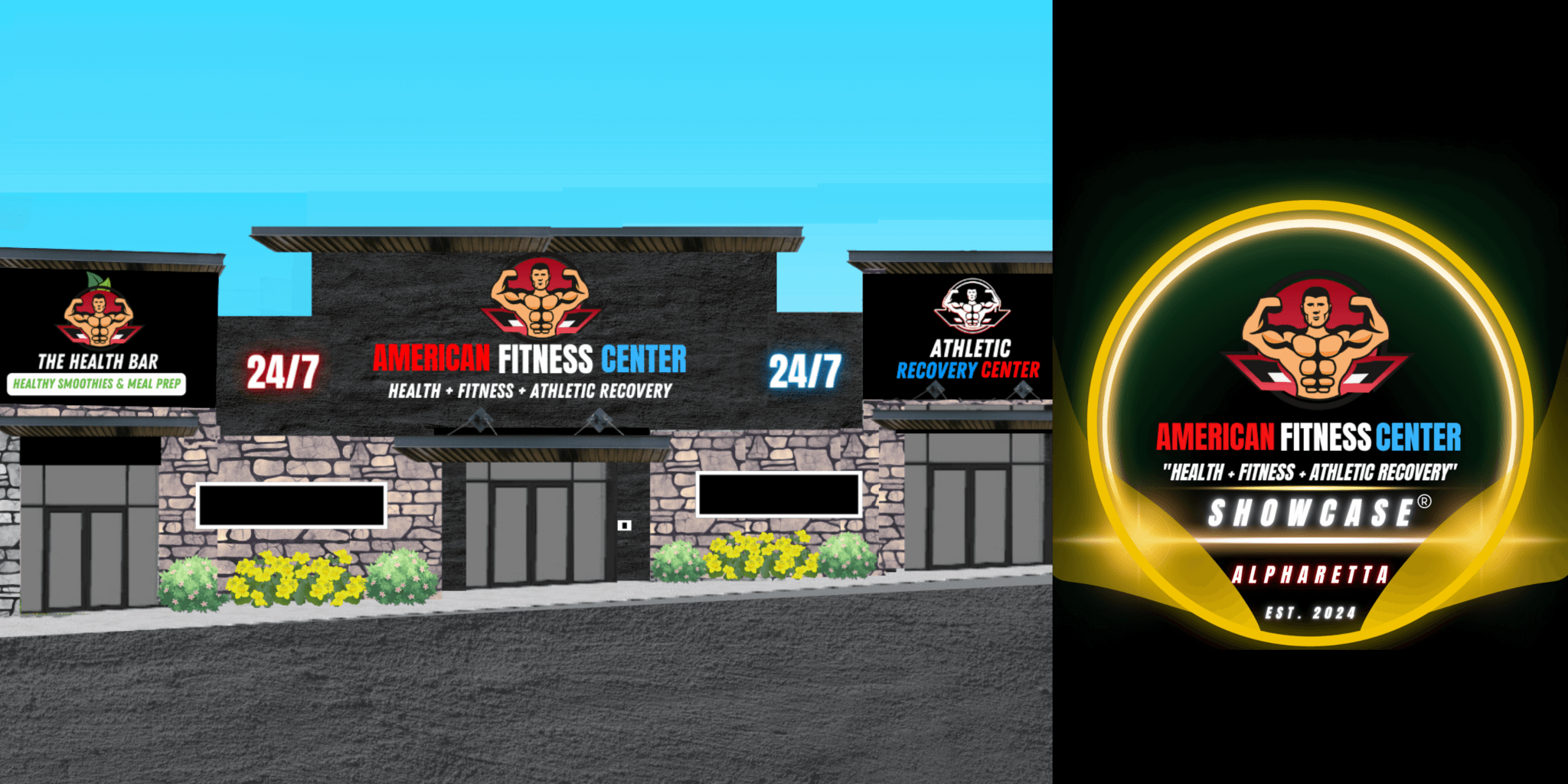 Voted Best Health Club & Personal Training Studio In Georgia Since 2021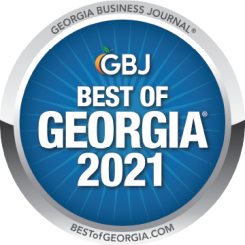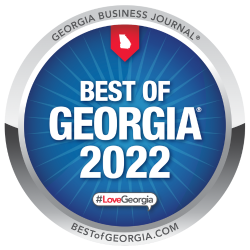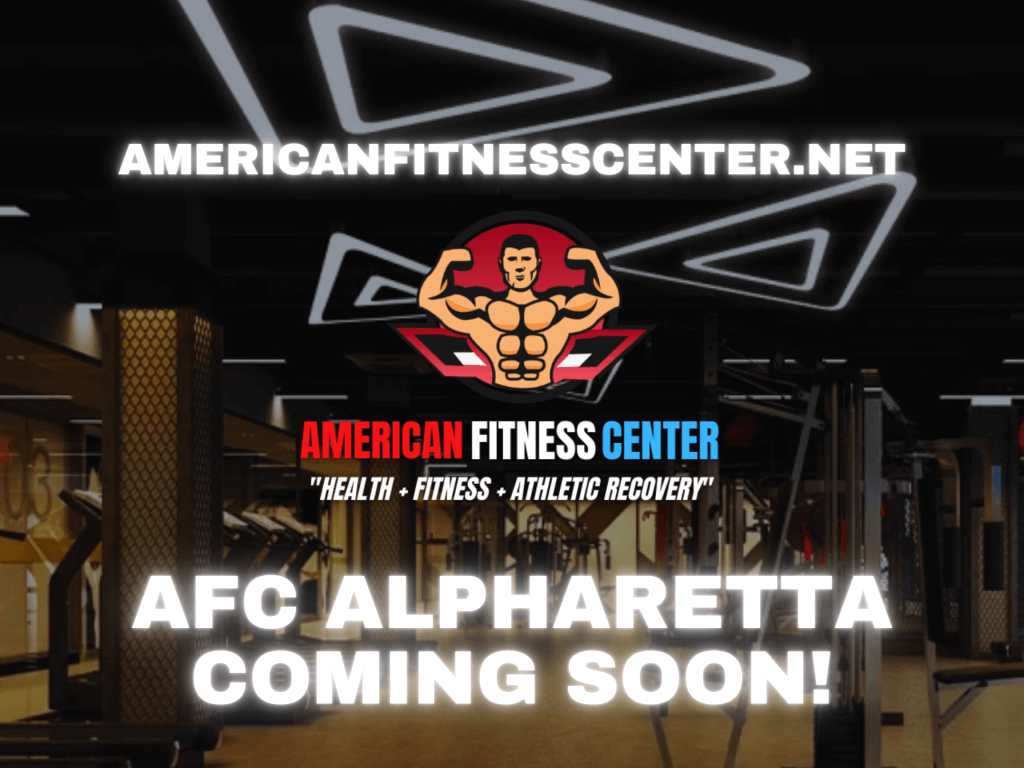 Welcome To American Fitness Center Alpharetta
Welcome To American Fitness Center Alpharetta, your premier 24-hour health club in Alpharetta and Roswell, GA. American Fitness Center Alpharetta, our flagship fitness center, embodies our commitment to transforming lives through health, fitness, and athletic recovery.
American Fitness Center Alpharetta is one of American Fitness Center's Showcase Clubs and targets fitness enthusiasts who appreciate cutting-edge technology and progress. We provide the most up-to-date fitness equipment and interactive training platforms for an engaging workout experience. Additionally, we incorporate advanced tracking systems and personalized data analysis, allowing members to track their progress and enhance their training routines through the American Fitness Center app.
This luxurious model of American Fitness Center will include all-new first-class cardio equipment, world-class strength equipment, a high-end smoothie bar offering all-natural smoothies and health products, as well as a state-of-the-art athletic recovery center, operated by The Athletic Recovery Center, equipped with advanced natural health technologies to promote well-being and longevity and provide natural pain relief solutions. We revolutionize sports therapy and rehab with elite therapeutics such as Red Light Therapy, Cryotherapy, Stem Cell Therapy, and more!
With its elegant design and futuristic ambiance, the Showcase Model represents luxury and sophistication. Our goal is to provide an exceptional gym experience in Alpharetta that fits your busy schedule. We are committed to offering top-notch equipment, expert personal trainers, and outstanding amenities. Our mission is to revolutionize the health and fitness landscape in Alpharetta, GA.
American Fitness Center Alpharetta is coming soon to redefine the way fitness, health, and athletic recovery are appreciated in Alpharetta, GA, Roswell, GA, and the surrounding communities. So come join us at our 24-hour health club and become a part of our fitness community today. Sign up below for updates on the opening of American Fitness Center Alpharetta!
American Fitness Center Alpharetta Amenities!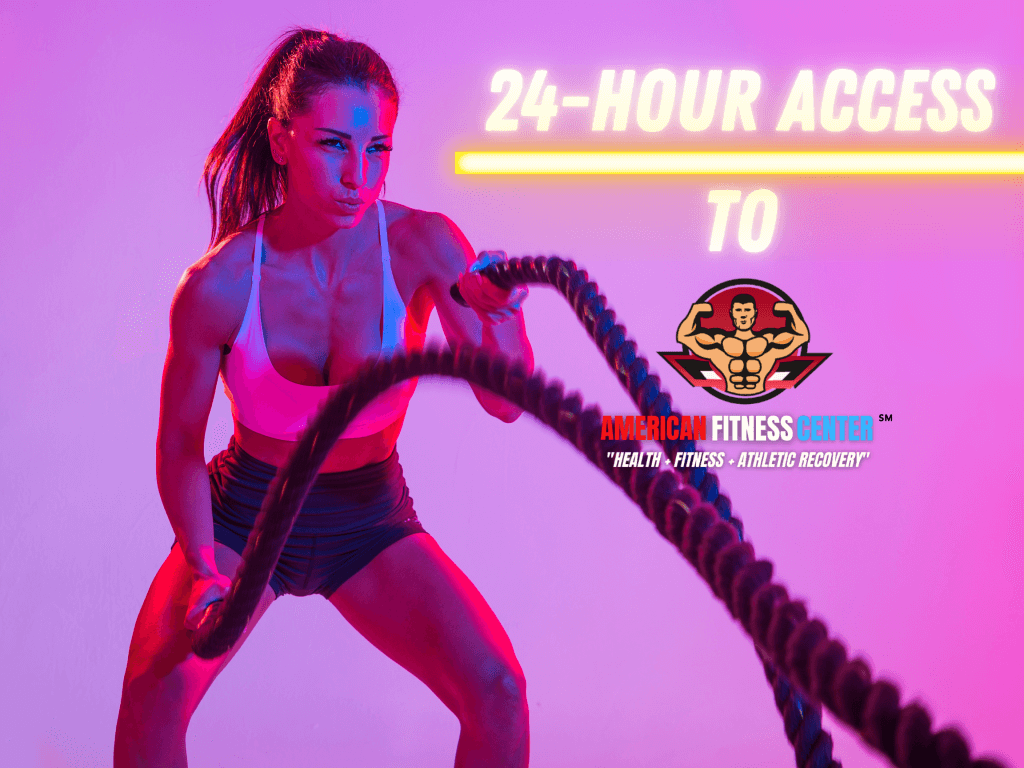 Indulge in the ultimate luxury and fitness center experience at American Fitness Center Alpharetta. Our state-of-the-art fitness center and personalized workout programs are designed to help you achieve your fitness goals at your convenience.
Embrace the opportunity to conquer your fitness aspirations at our Alpharetta fitness center with 24/7 access to our facilities. Enjoy unmatched luxury and convenience at American Fitness Center's 24 Hour Gym, where you can achieve your goals any time of the day. Our elite 24 Hour Health Club awaits you!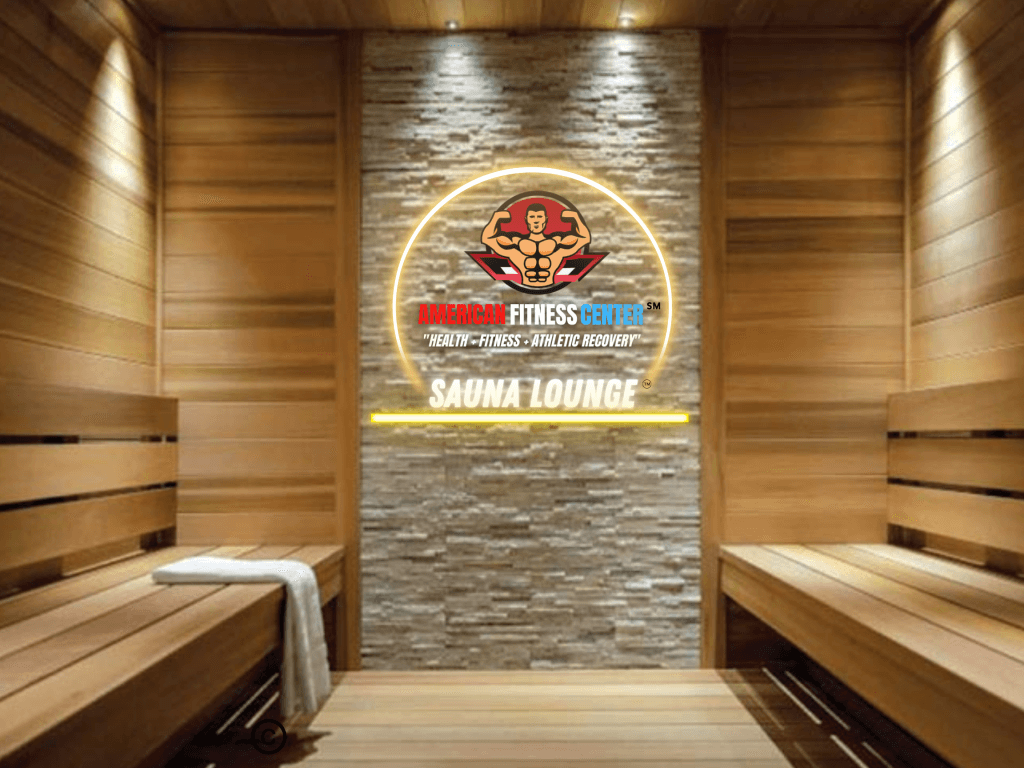 Experience ultimate relaxation and give your recovering muscles the benefits of dry heat from AFC's infrared sauna at American Fitness Center Alpharetta. Our fitness center provides a soothing environment where clients can unwind and rejuvenate their body.
Step into our sauna and feel the comforting warmth promote muscle recovery. Our state-of-the-art facilities offer the perfect space to relax and let the dry heat work its magic. Soothe your muscles, let your worries melt away, and enjoy the restorative effects of our advanced sauna technology. Discover the power of dry heat at American Fitness Center Alpharetta's infrared sauna today.
BootCamp & Group Fitness Classes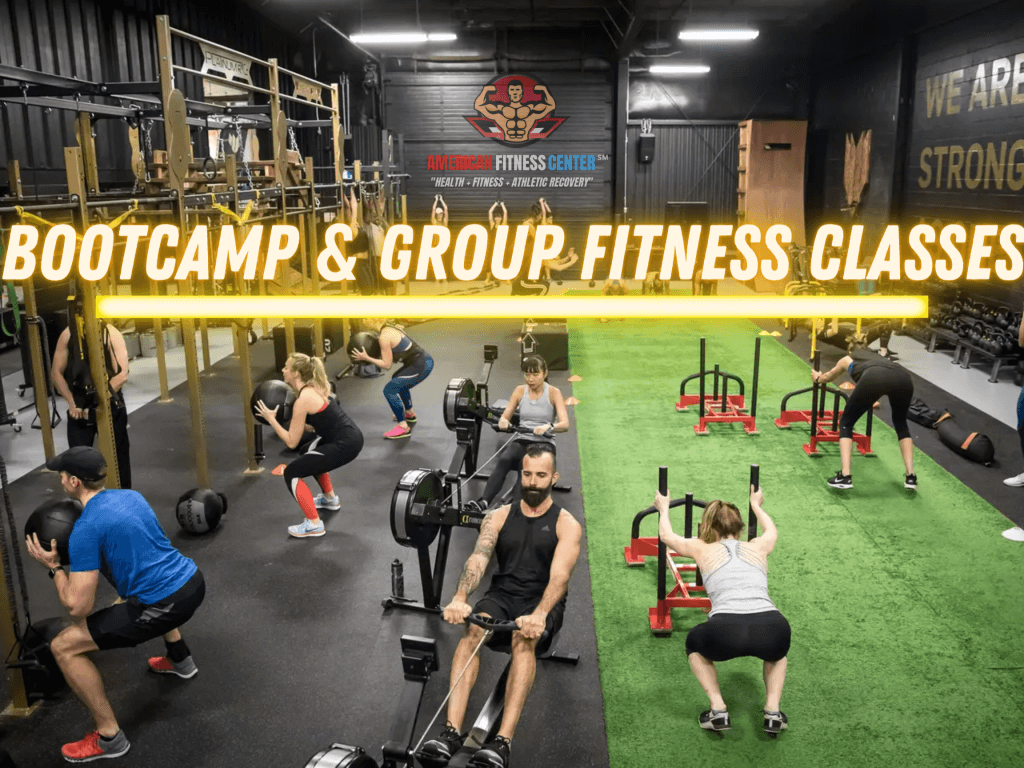 Our cutting-edge fitness center provides a wide array of fitness options, including bootcamps and group fitness classes in Alpharetta, GA. Our FIIT™ Bootcamps are custom-designed to optimize your workout and assist you in achieving your fitness goals.
Tailored to your specific needs, whether you're a beginner or an advanced fitness enthusiast, our expert trainers are committed to helping you unlock your full potential. Follow our high-intensity interval training routine for maximum results. Our group fitness classes offer a diverse selection to cater to all interests and preferences, such as TRX Training, invigorating yoga sessions, heart-pumping Zumba classes, and more. Our experienced instructors are passionate about guiding you through a fun and challenging fitness journey.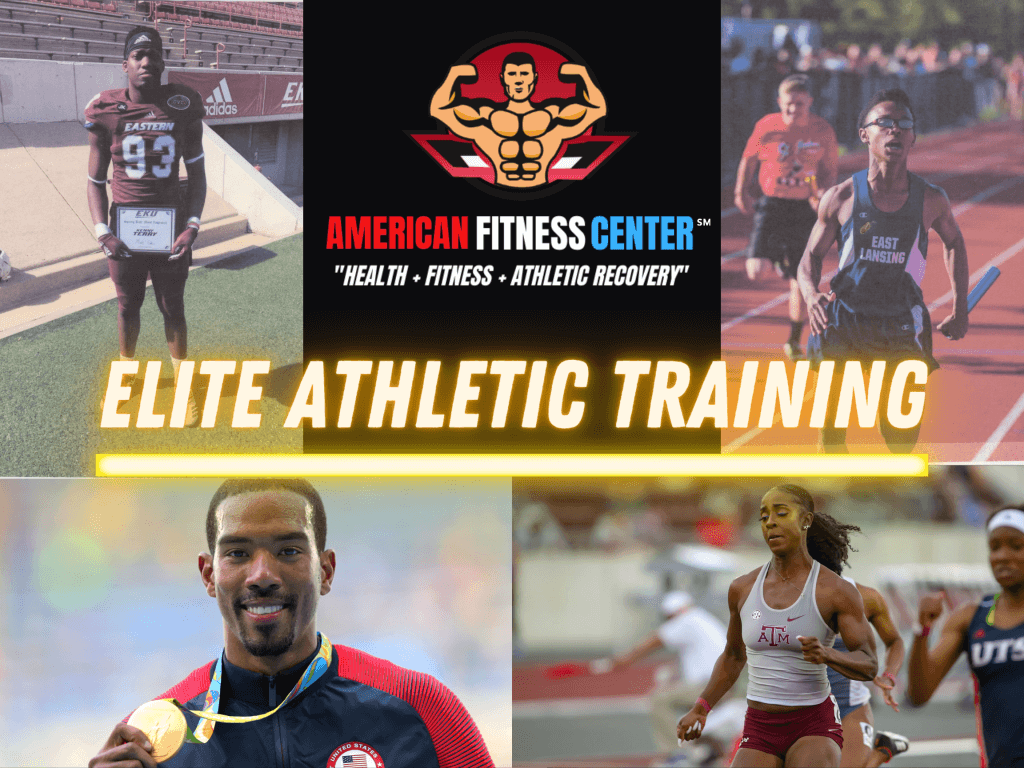 We provide exceptional athletic training at American Fitness Center Alpharetta to meet the requirements of aspiring athletes, collegiate, junior, professional, and youth athletes. Our primary goal is to provide excellent sports conditioning, strength training, and agility and coordination training.
Through our elite training programs, athletes at any skill level can receive top-quality training to improve their performance and maximize their abilities. Our champion athletes have achieved gold medals in the Olympics and have excelled in NCAA championships. At AFC Alpharetta, we can fulfill all your training needs!
World-Class Bodybuilding Training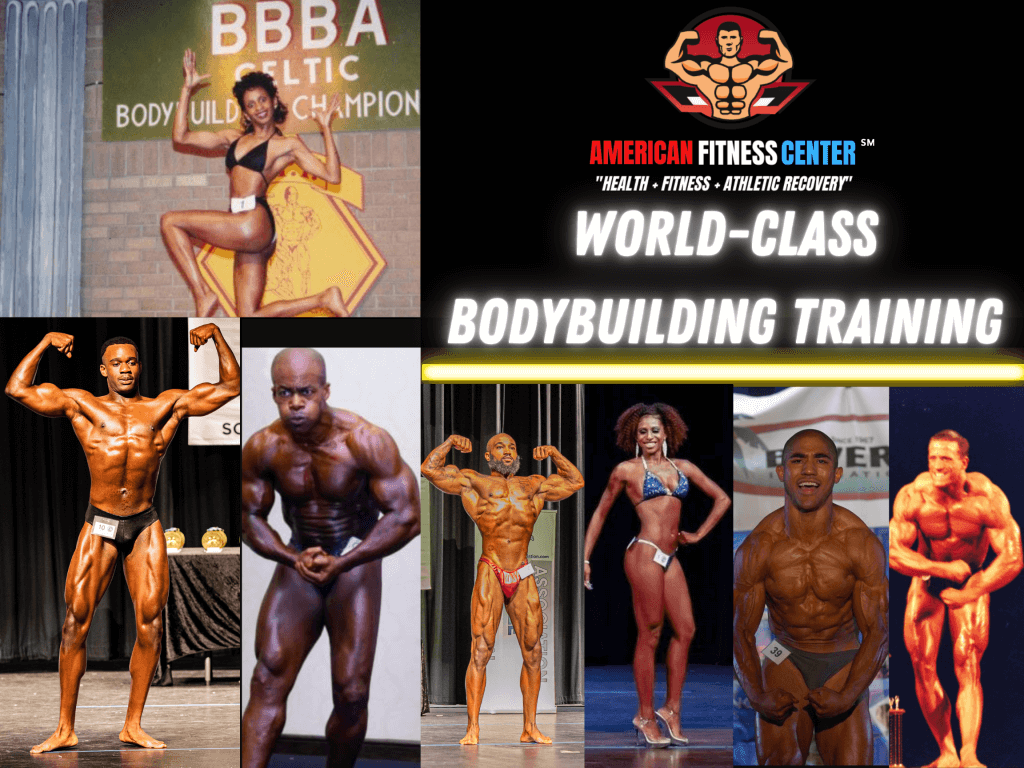 Experience top-notch bodybuilding training at American Fitness Center Alpharetta! Our AFC Bodybuilding Team consists of exceptional natural bodybuilding athletes and non-athletes who aspire to surpass their limits and enhance their self-image.
Our team members include individuals from various backgrounds, including children, parents, seniors, and individuals focused on weight loss. Since its inception in 2020, the AFC Bodybuilding Team has maintained an unbeaten record.
Life-Transforming Rehabilitation & Mobility Enhancement Training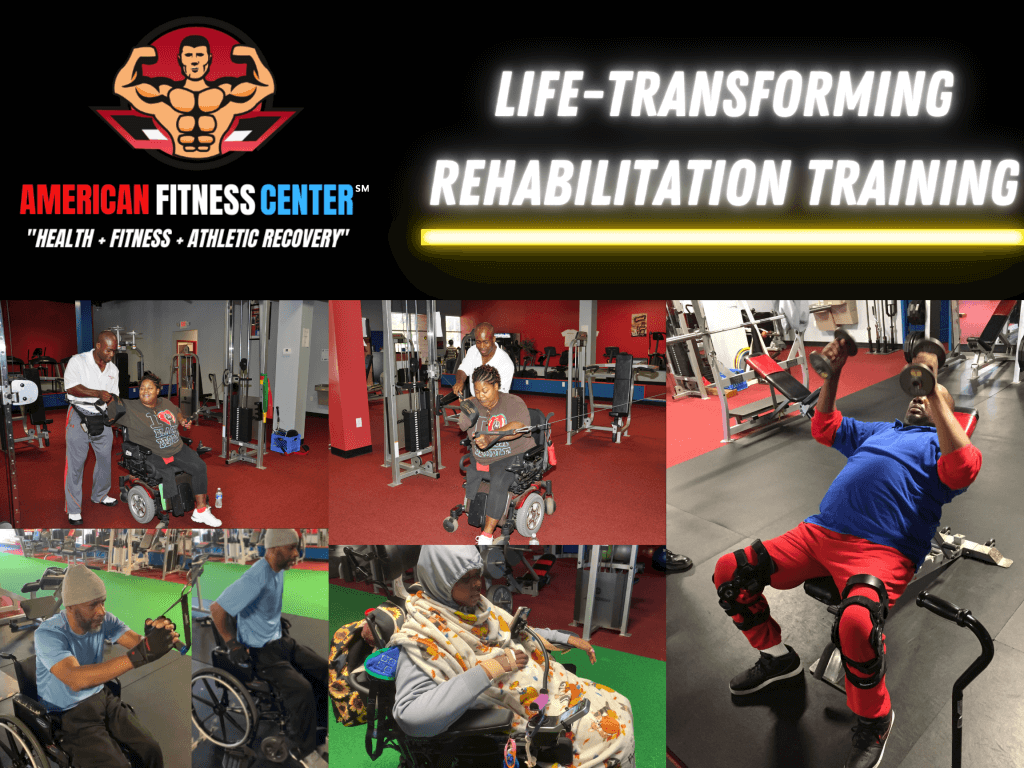 At American Fitness Center, we offer a specialized training program aimed at transforming the lives of those with physical disabilities. Our program focuses on rehabilitation and mobility enhancement, helping individuals recover from injuries, medical conditions, and surgeries.
Our diverse clientele includes diabetics, stroke survivors, Multiple Sclerosis (MS) patients, those with transverse myelitis, paraplegics, quadriplegics, and many others. Don't lose hope in reclaiming your life; let us assist you at American Fitness Center Alpharetta with our dedicated rehabilitation specialists and comprehensive training program for disabled individuals.
Award-Winning Personal Fitness Training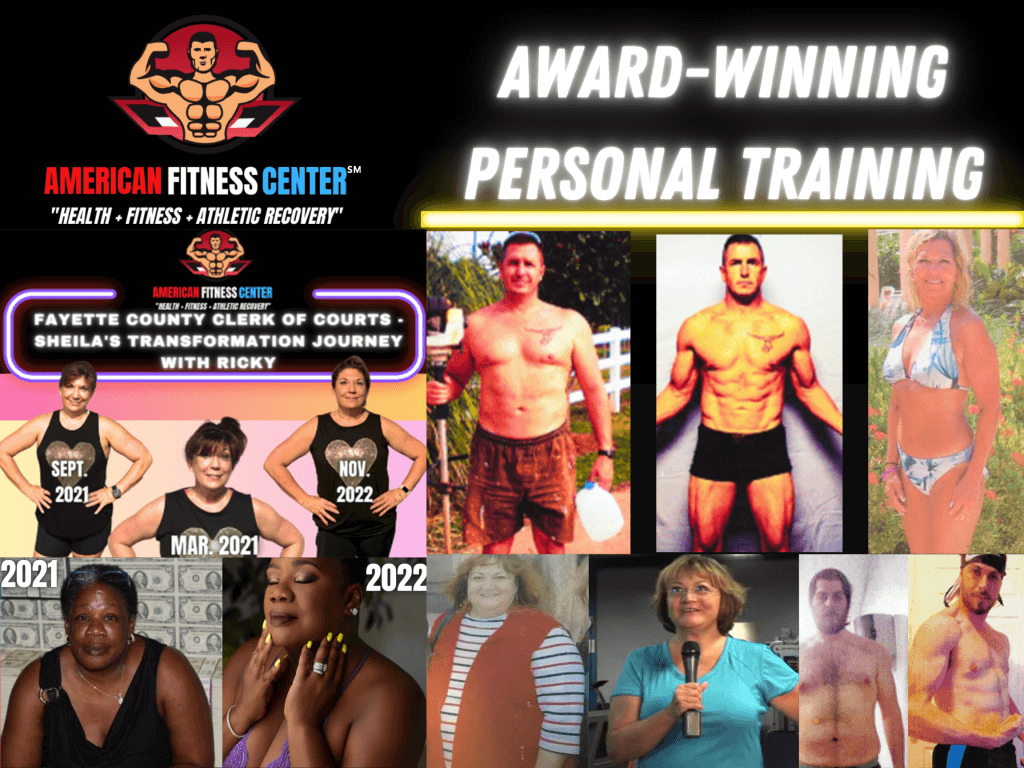 American Fitness Center is a highly regarded fitness center that offers a wide range of exceptional personal fitness training services. With a strong reputation for excellence, our personal training department has consistently been recognized annually as the top-rated personal studio in the state of Georgia since 2021.
Our success is attributed to our outstanding track record of helping individuals achieve their fitness goals, whether it's weight loss, muscle building, fat burning, toning, firming, or overall health and fitness improvement. At American Fitness Center Alpharetta, we are dedicated to assisting you in reaching your desired fitness level and maintaining a healthy lifestyle.
Health Foods & Organic Smoothie Bar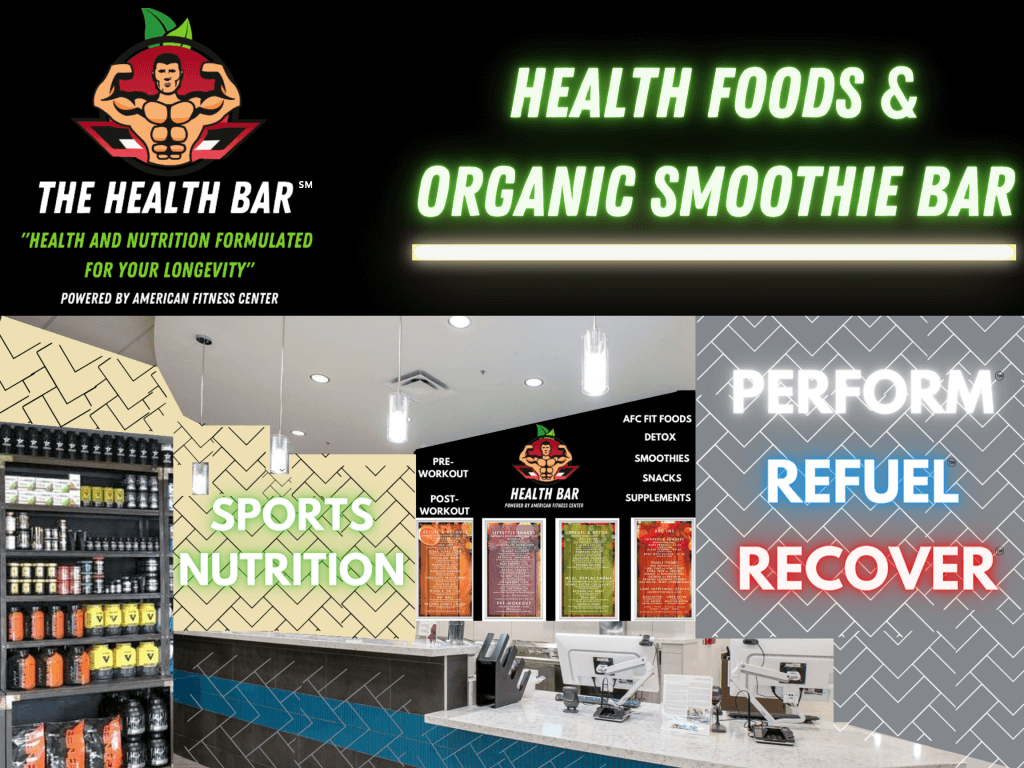 The Health Bar Alpharetta, located within American Fitness Center Alpharetta, offers a variety of organic and nutritious juices, smoothies, fitness meals, sports nutrition supplements, snacks, and other health-related products. Find options that cater to your dietary needs and preferences. Fuel your body with the nutrients it needs and experience the benefits of a healthy lifestyle. We aim to be your go-to destination for all things related to health, sports fitness, and wellness in Alpharetta.
Our smoothies and juices are made with organic ingredients to support your healthy lifestyle. Our healthy fitness meal prep options are perfect for saving time while still eating nutritious meals. We provide a wide range of options to cater to your specific dietary needs. Our knowledgeable staff can help you find the right products. The Health Bar Alpharetta is your one-stop shop. Visit us once we open and experience the difference.
Regenerative Health & Sports Therapy Center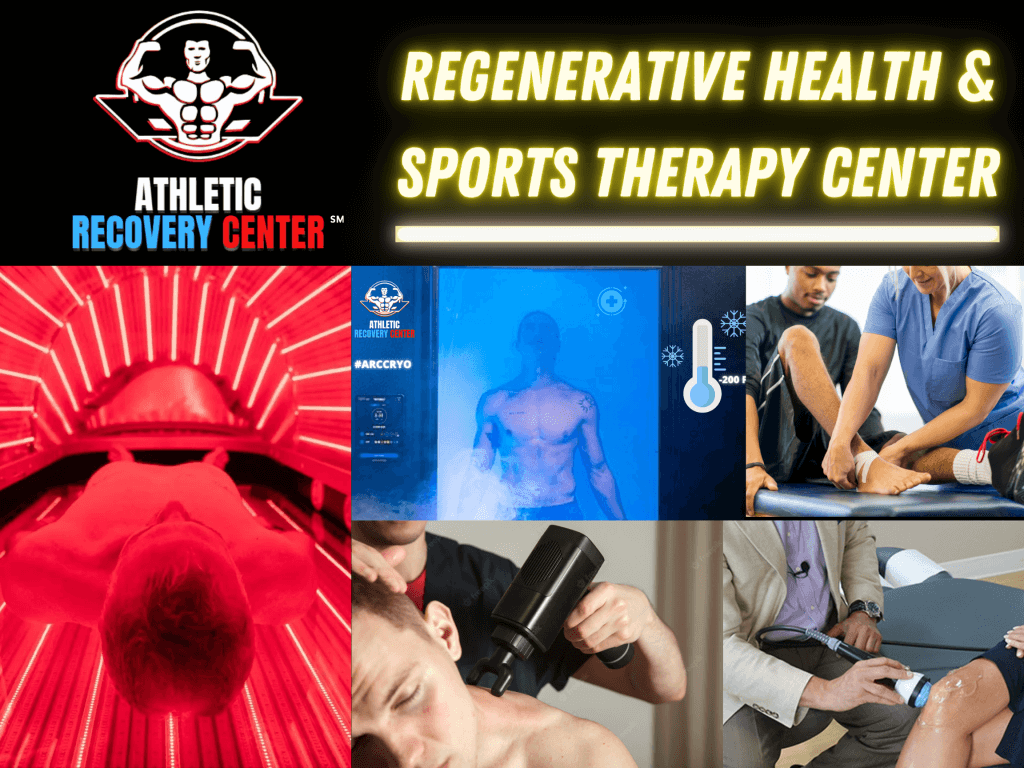 American Fitness Center Alpharetta is home to The Athletic Recovery Center Alpharetta, which offers a range of regenerative health and sports therapy services. These therapies, such as Red Light Therapy, Cryotherapy, and Stem Cell Therapy, provide natural pain relief and aid in athletic recovery. Experience a wide variety of options at our center, ensuring your well-being and optimal performance.
Whether you're looking to alleviate chronic pain or enhance your athletic performance, The Athletic Recovery Center at American Fitness Center Alpharetta has you covered. Our team of experts will tailor a personalized therapy plan to meet your specific needs and goals. With our state-of-the-art facilities and cutting-edge treatments, you can trust us to help you achieve optimal health and wellness.
& So Many More High-End Amenities At American Fitness Center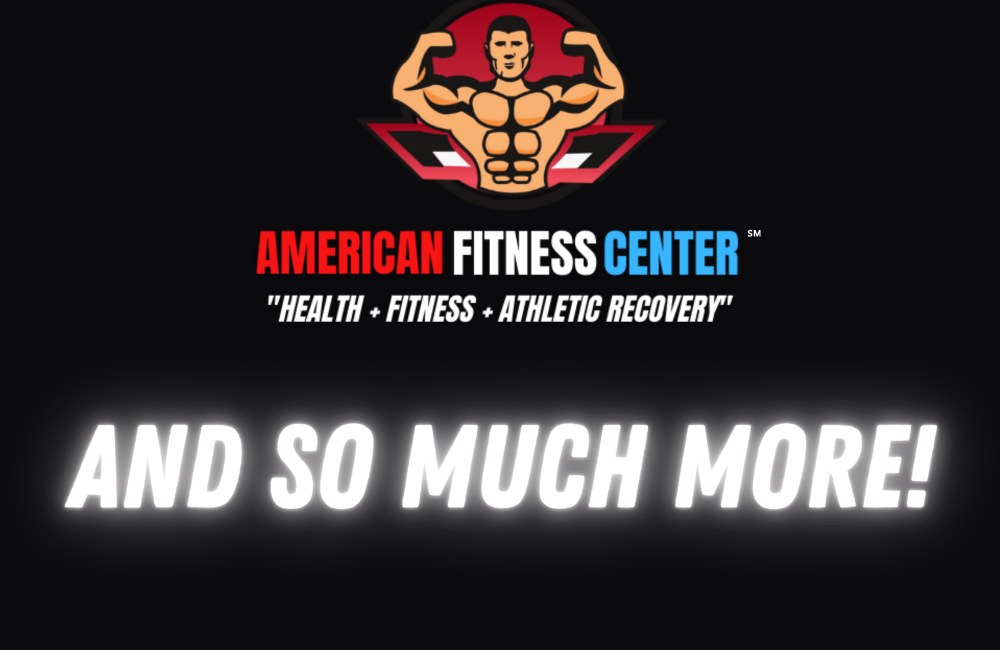 Find The Perfect Fitness Program For You At AFC Alpharetta:
At American Fitness Center Alpharetta, we offer exceptional service in a welcoming atmosphere. Our elite fitness environment promotes teamwork and unity among our clients and members. We provide 24-hour gym memberships, athletic training, bodybuilding coaching, core conditioning classes, customized nutrition plans, personal fitness training, natural wellness services, rehabilitation therapy training, and more. Our goal is to help you exceed your fitness goals. Choose a gym membership plan that suits you and join us at American Fitness Center Alpharetta.
Experience our state-of-the-art facility and indulge in unparalleled health and fitness amenities. Sign up for updates on our grand opening to get a sneak peek at the next revolution of health and fitness. Discover cutting-edge equipment and facilities designed to enhance your fitness journey. Elevate your fitness experience at American Fitness Center Alpharetta!
Sign Up To Get Updates On American Fitness Center Alpharetta Below!